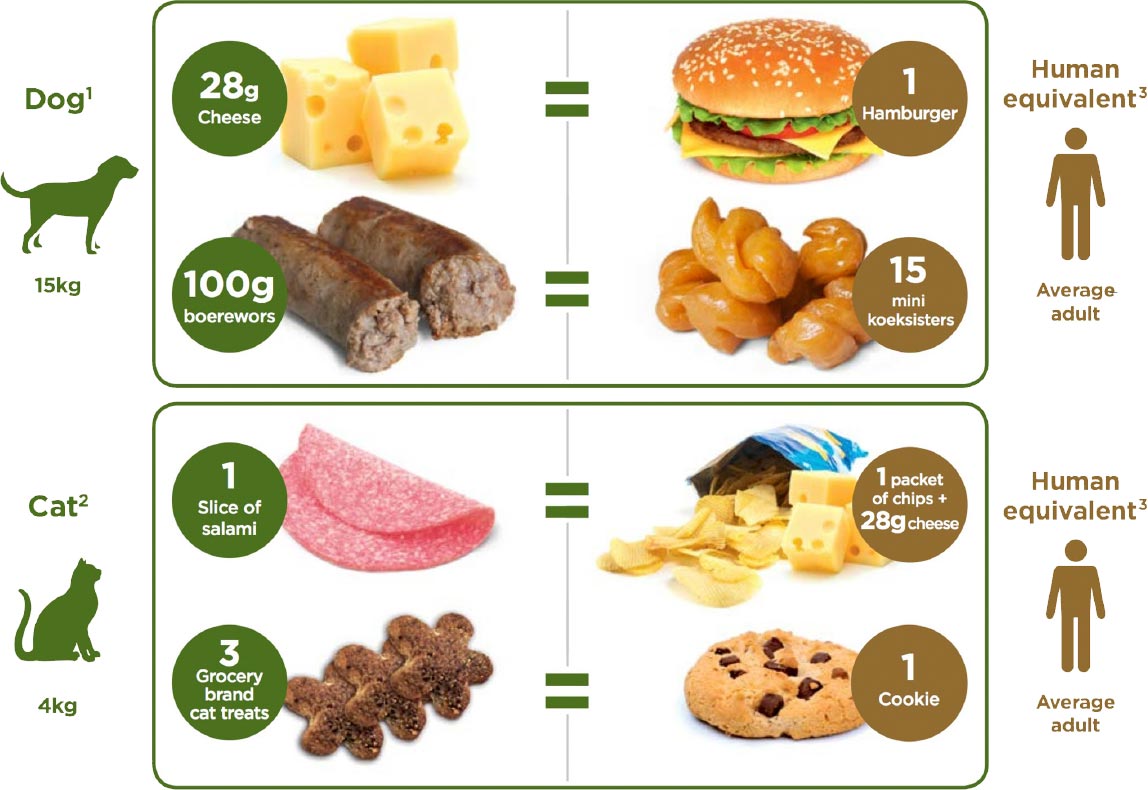 Snacks & Treats
Food treats are not the only way to reward your dog or cat. Try some of the rewards below that will also strengthen your special bond:
A brush or massage helps warms up muscles, releases tension and stimulates blood circulation.
Games or exercise – have some fun with your dog or cat!
Pile on the praise, attention and cuddles. Your dog or cat is sure to love that more than quick unhealthy titbits that hardly touch their mouth before being gulped down.
Treats & snacks & begging
There are some things to keep in mind when wanting to reward your dog or cat with a tasty treat:
Avoid feeding table scraps. They are inappropriate because they are nutritionally unbalanced, have high salt and high fat levels and promote begging and fussy eating habits.
Don't leave any food lying around. Watch out for sneaky tactics such as dogs picking fruit off the tree or helping themselves to food out of the dustbin.
Avoid giving carbohydrate snacks to a cat being fed Hill's Prescription Diet m/d.
Hill's Stews can be used as a perfectly balanced treat to complement your dog or cat's dry food.
Low calorie snacks
Opt for healthy, low-calorie snacks if you would like to treat your pet to something extra. A limited amount of healthy snacks like these shown below will not compromise weight loss but use them occasionally.
¼ cup of carrot

¼ cup of green beans

¼ apple

¼ rice cake

½ fat free wheat cracker

½ medium cucumber

1 stalk celery